One Cup Dry Measure
Liquid measure
Tablespoon
Medium Mixing Bowl
Whisk
Portion Scoop
Warm Water
Cooking Oil or Butter
Cooking Spray
Step One: Prep
In a medium sized bowl, whisk dry mix with warm water and oil per the recipe table. We prefer avocado oil for its neutral flavor and nutritional properties, but vegetable oil, melted butter, or melted coconut oil will also work.
| | | | |
| --- | --- | --- | --- |
| To Make... | Unwaffle Mix | Water or Milk | Oil or Melted Butter |
| 12+ waffles / 16+ pancakes | | | |
Step Two: Rest
Let your whisked batter rest for five minutes while you pre-heat your skillet (for pancakes) or waffle iron (for... um, waffles obviously). During this time, the batter will rise slightly and become less watery, making a fluffier finished product.
Step Three: Cook 'Em Up!
Pancakes: Once the skillet is preheated, grease it up and pour some batter! When the batter becomes matte (not shiny) and air bubbles start to show up on the surface, flip it and wait another minute or two until golden brown.
Waffles: Once pre-heated, grease your waffle iron, and scoop in about 1/3 cup of batter on to each iron. Using an ice cream scoop is great for this. Close the lid and wait 2-3, or until the waffle maker indicates it's done. Typically, when the steam escaping from the sides diminishes, you're done. This step will be a bit different for everyone depending on your waffle iron, it's temperature control, features, etc. Generally, there may be some trial and error involved, so we recommend consulting the manufacturer's instructions to be sure you're in the right ballpark for time.
Step Four: Add Toppings and Enjoy!
There are no rules to this part, and your imagination is the only limit to the fun that can be had! We recommend a variety of berries, nuts, chocolate chips, nutmeg or cinnamon, whipped cream, nut butter, jam or jelly, dried fruit... the list goes on.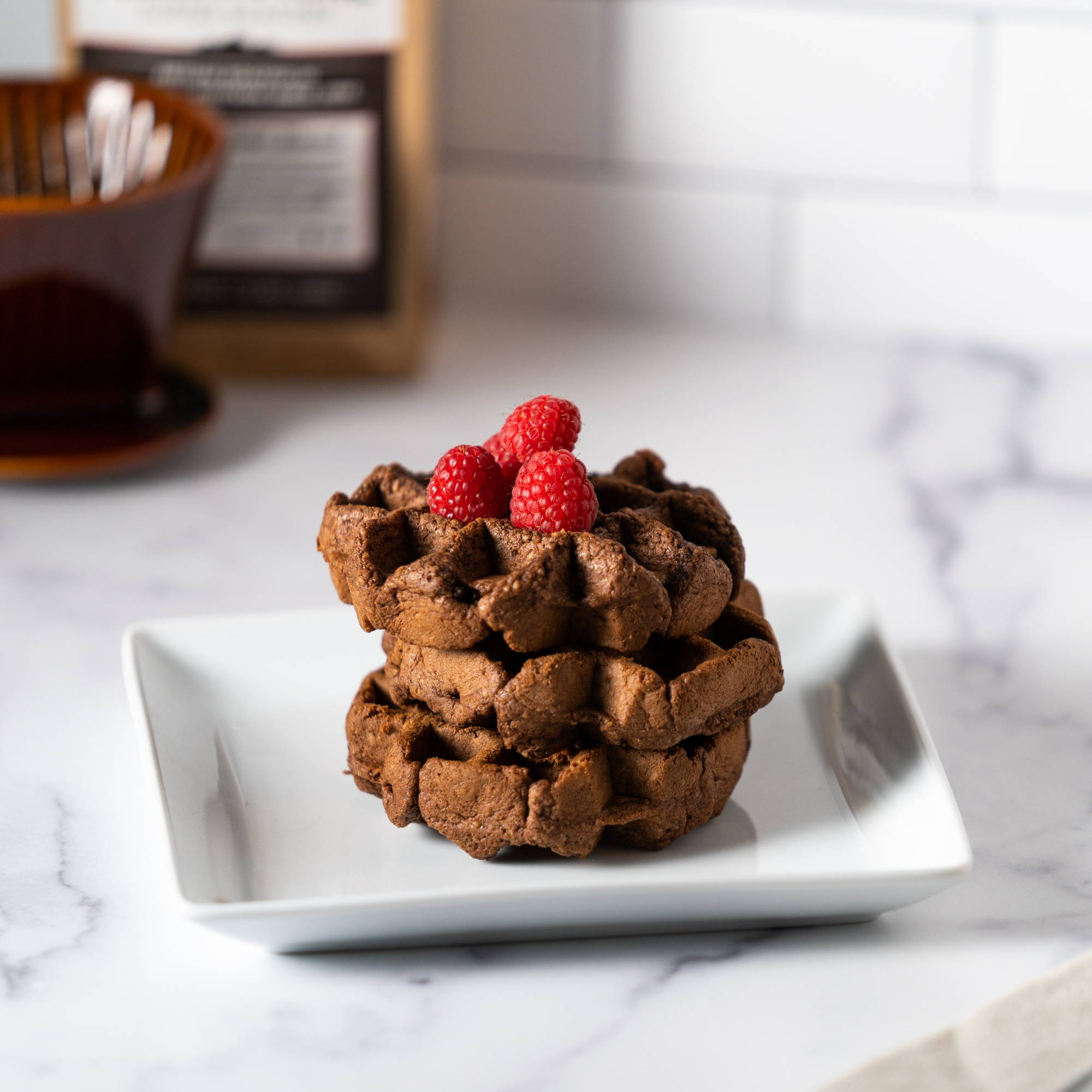 Turn your Unwaffle homestyle mix into a rich and chocolatey treat that's as perfect for dessert as it is on a lazy Sunday morning.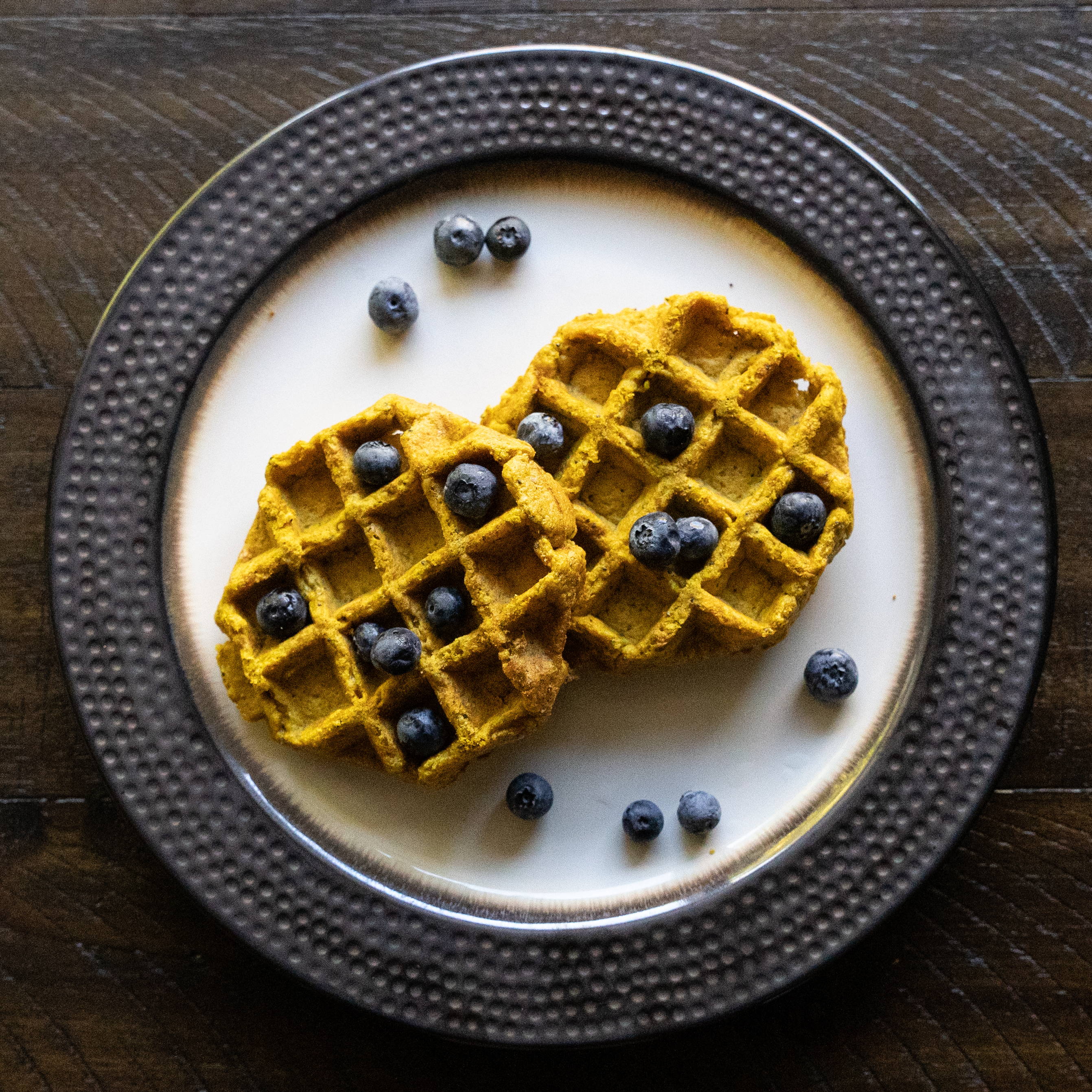 Turn your waffle into a muffin with this simple addition to your homestyle mix. Add turmeric for a fun, bright yellow color that kids love!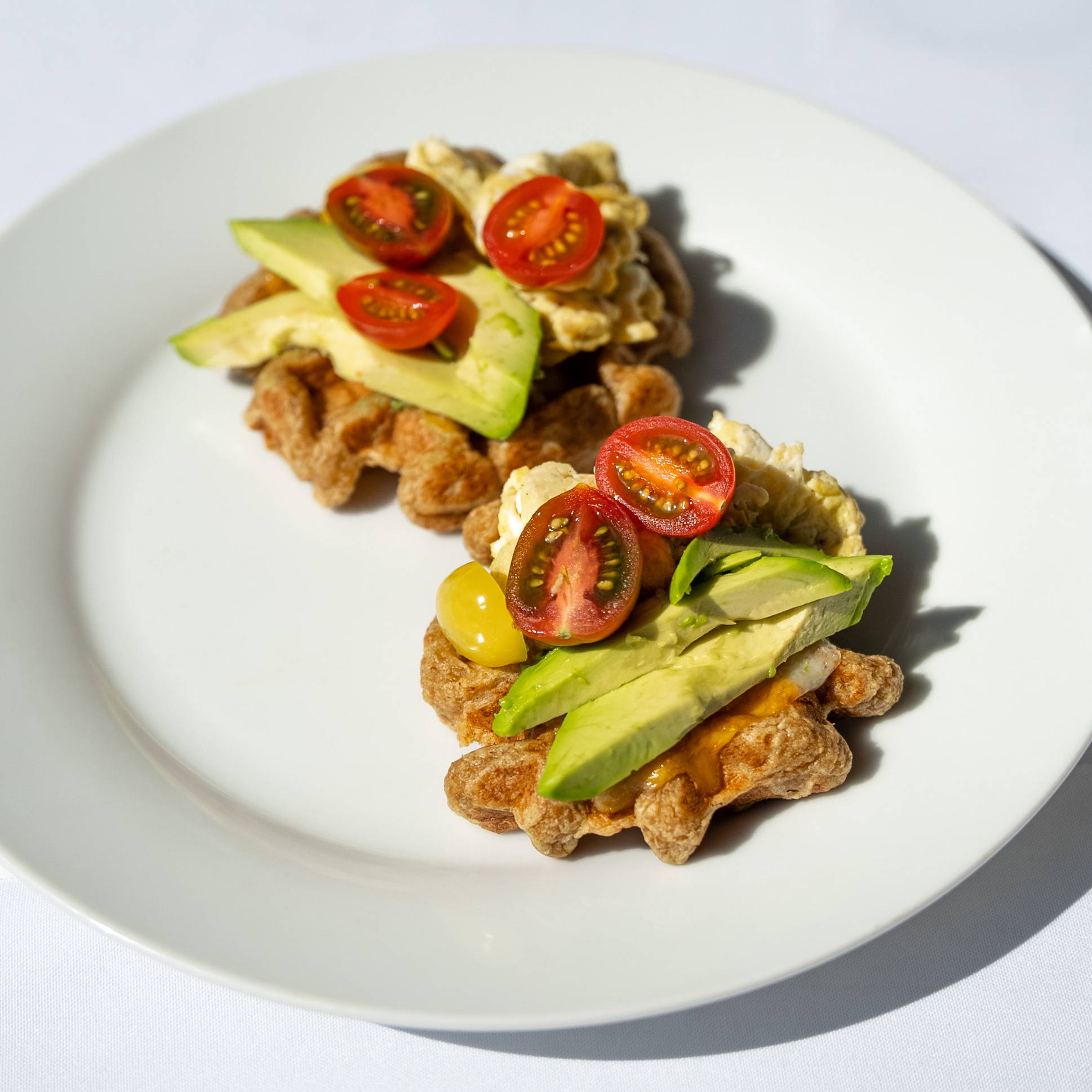 Feeling savory? This recipe turns your waffle mix into the perfect base for avocado, creamy cheese spread, or your other favorite savory toppings.
WHAT OUR AMAZING CUSTOMERS SAY...
"Unwaffle has been a game changer in our house. They have made our mornings go so smoothly. My kids love them and the ingredients are 'mom approved.' I just pop one in the toaster and a healthy breakfast is ready!"
- Hillary F. in Bozeman, MT